Hackett
ProjectEcommerce Store
AgencyFolk
Role/sCreative Direction
Year2015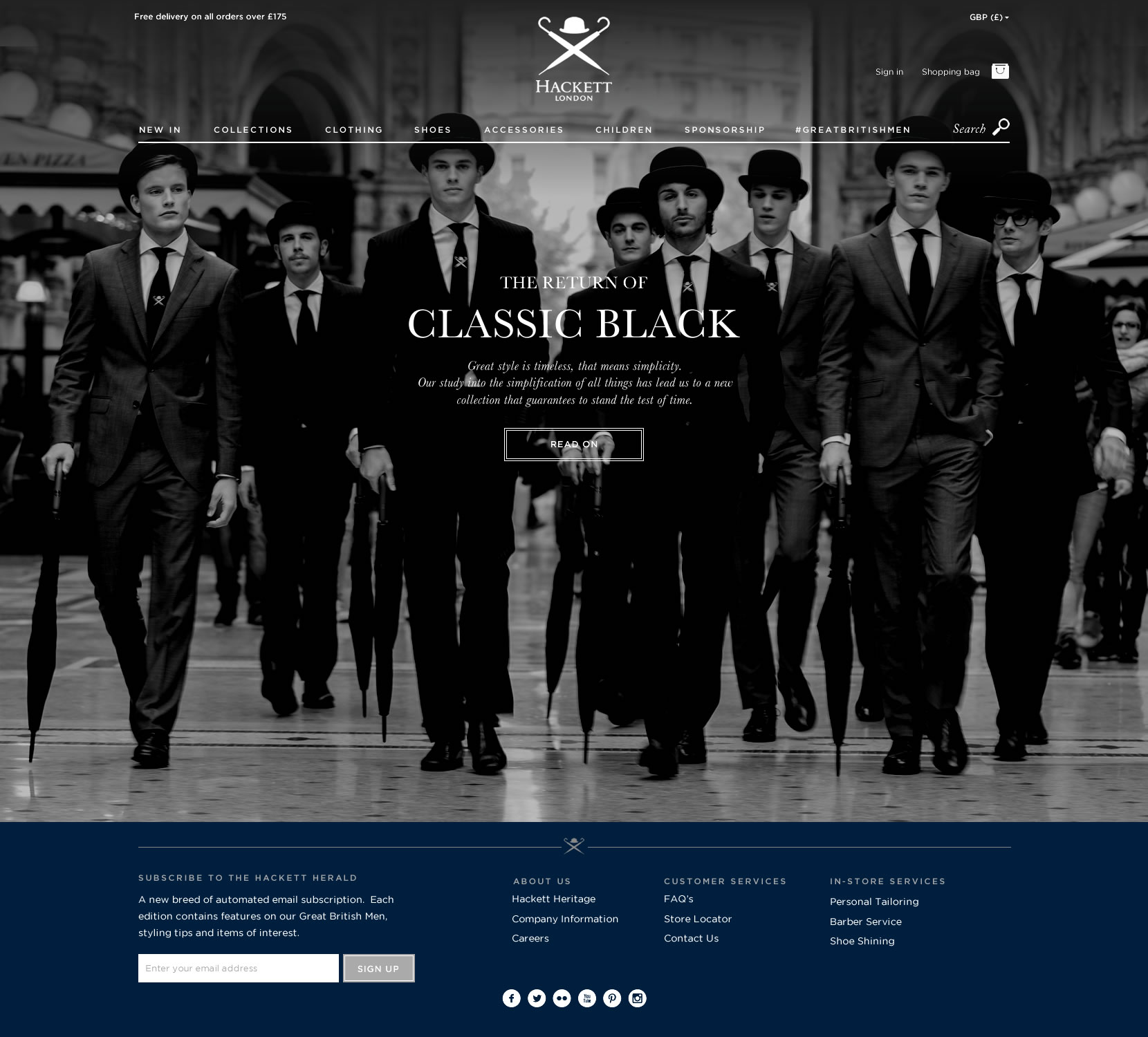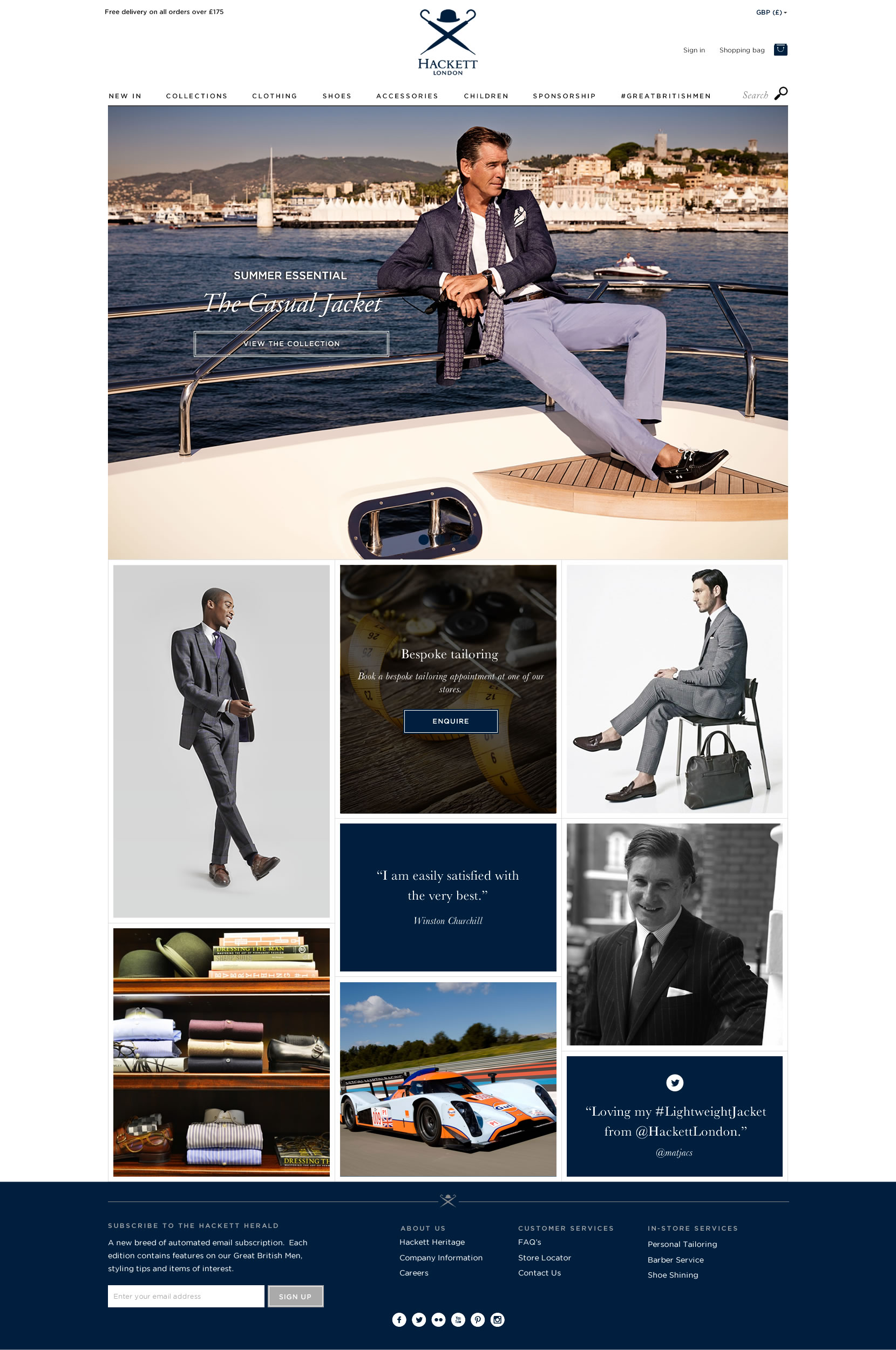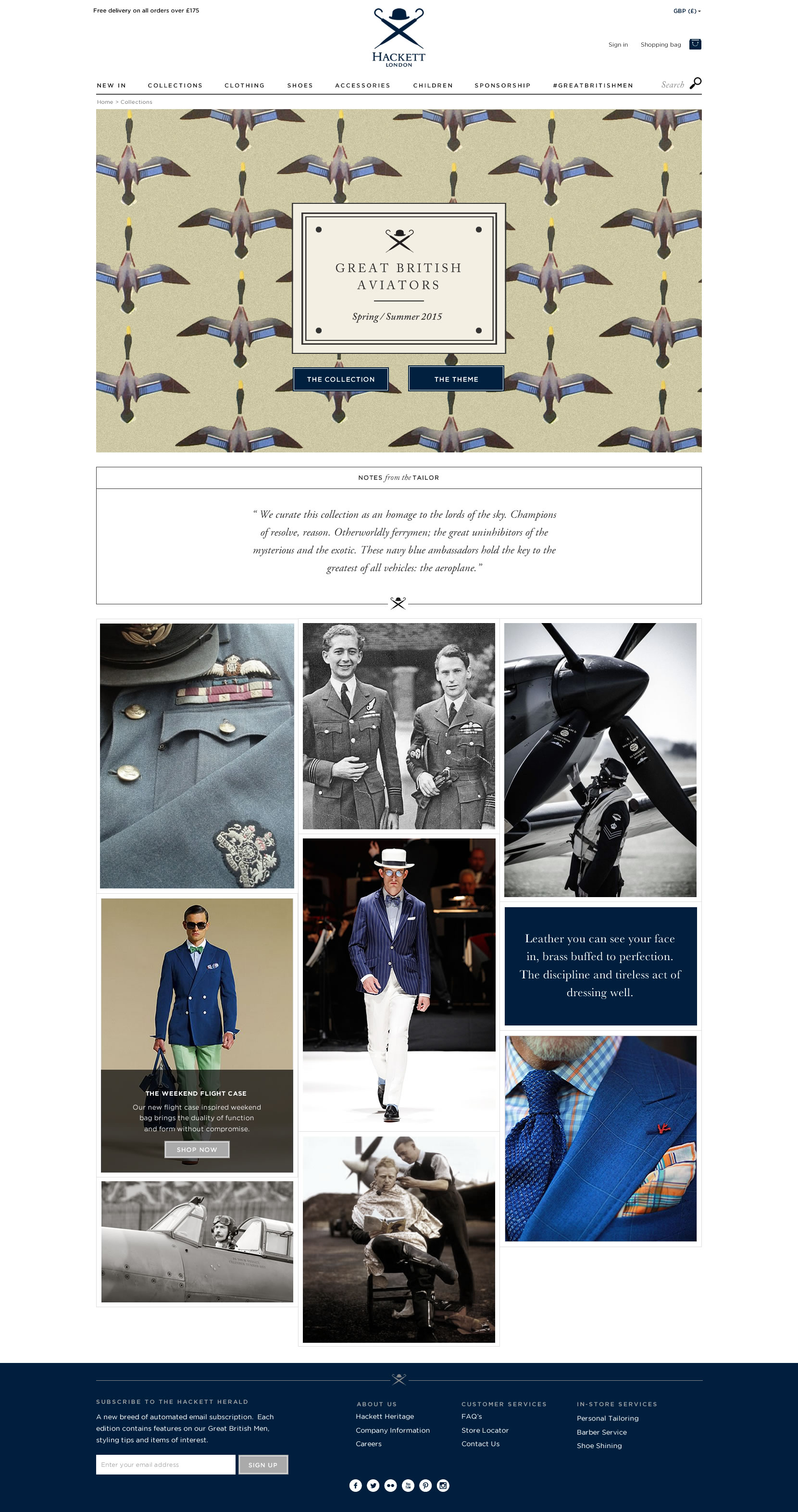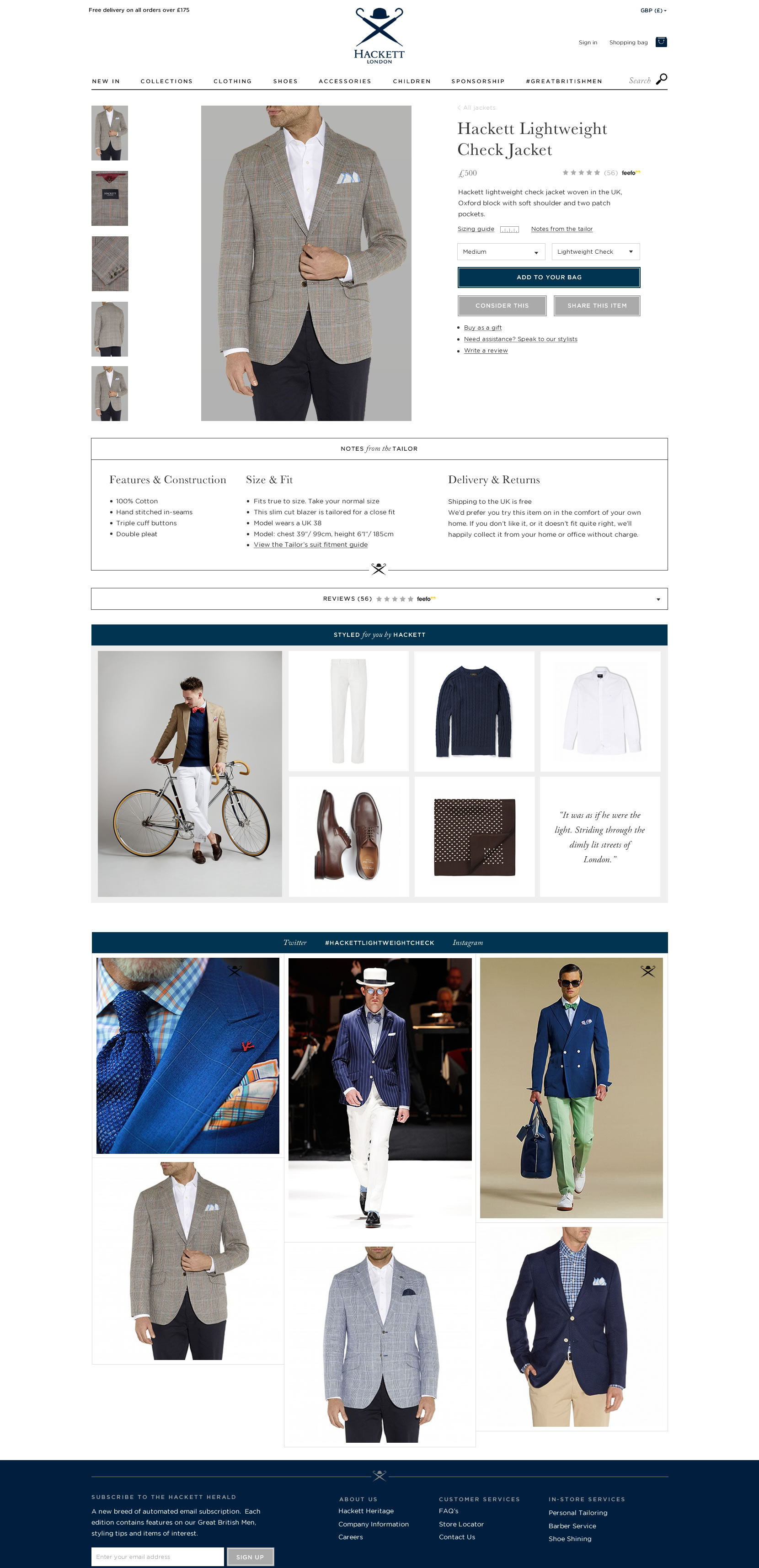 Mr Hackett's British brand has always maintained a sense of traditional elegance and grace, encouraging the modern man to spend more time on his appearance and dress with distinction.
Their ecommerce redesign had to fit as well as their suits and we invested a lot of time considering mobile use, detail of image quality, the styling advice Hackett are known for, and a simple admin and checkout process.
As part of our redesign we also proposed a larger message for Hackett to challenge the world with. We named this, 'Great British Men'.
Unfortunately, internal changes meant the project was pulled before we got to see our designs go live.