Wedgwood
ProjectEcommerce Redesign
AgencyFolk
Role/sCreative Direction
Year2014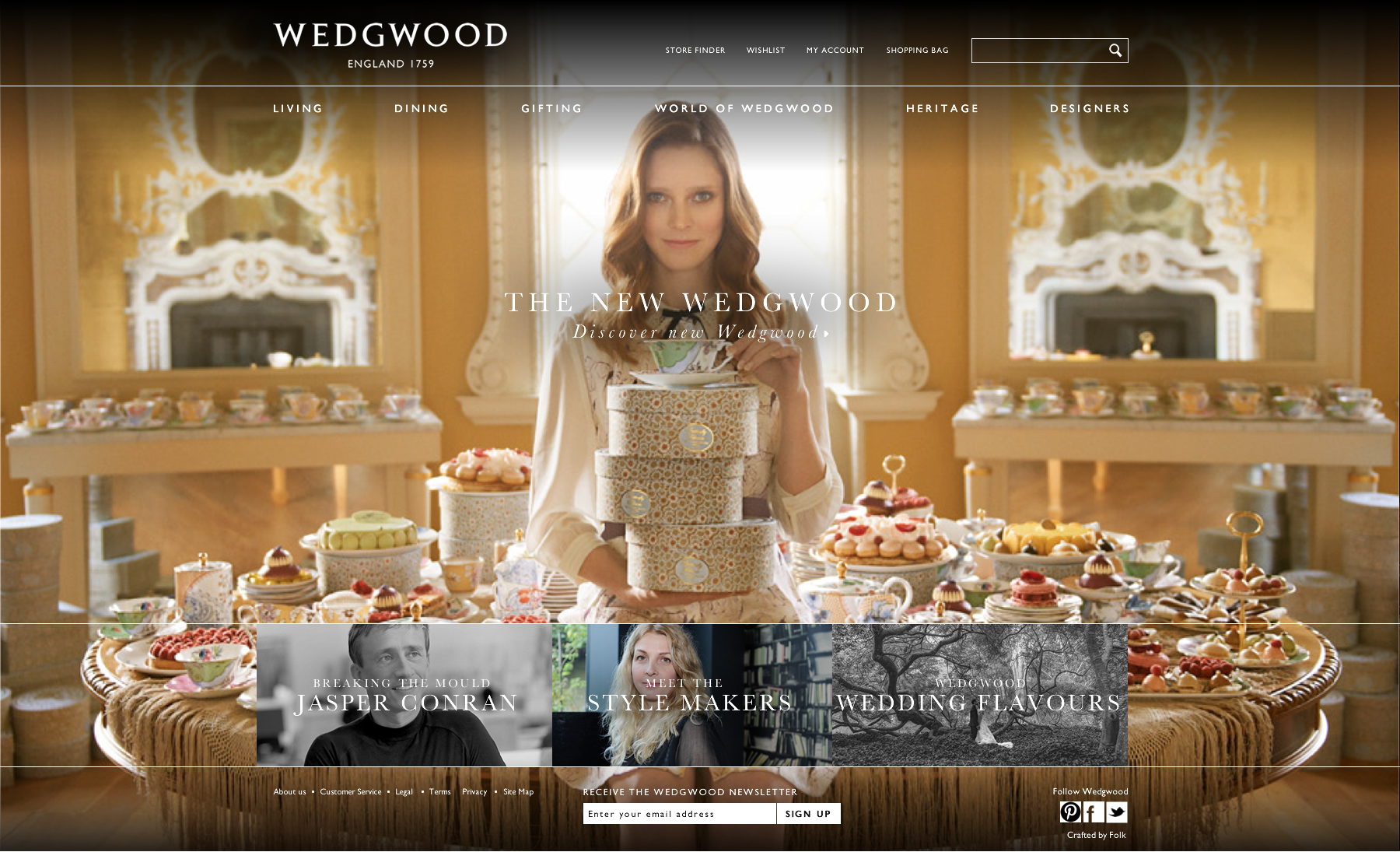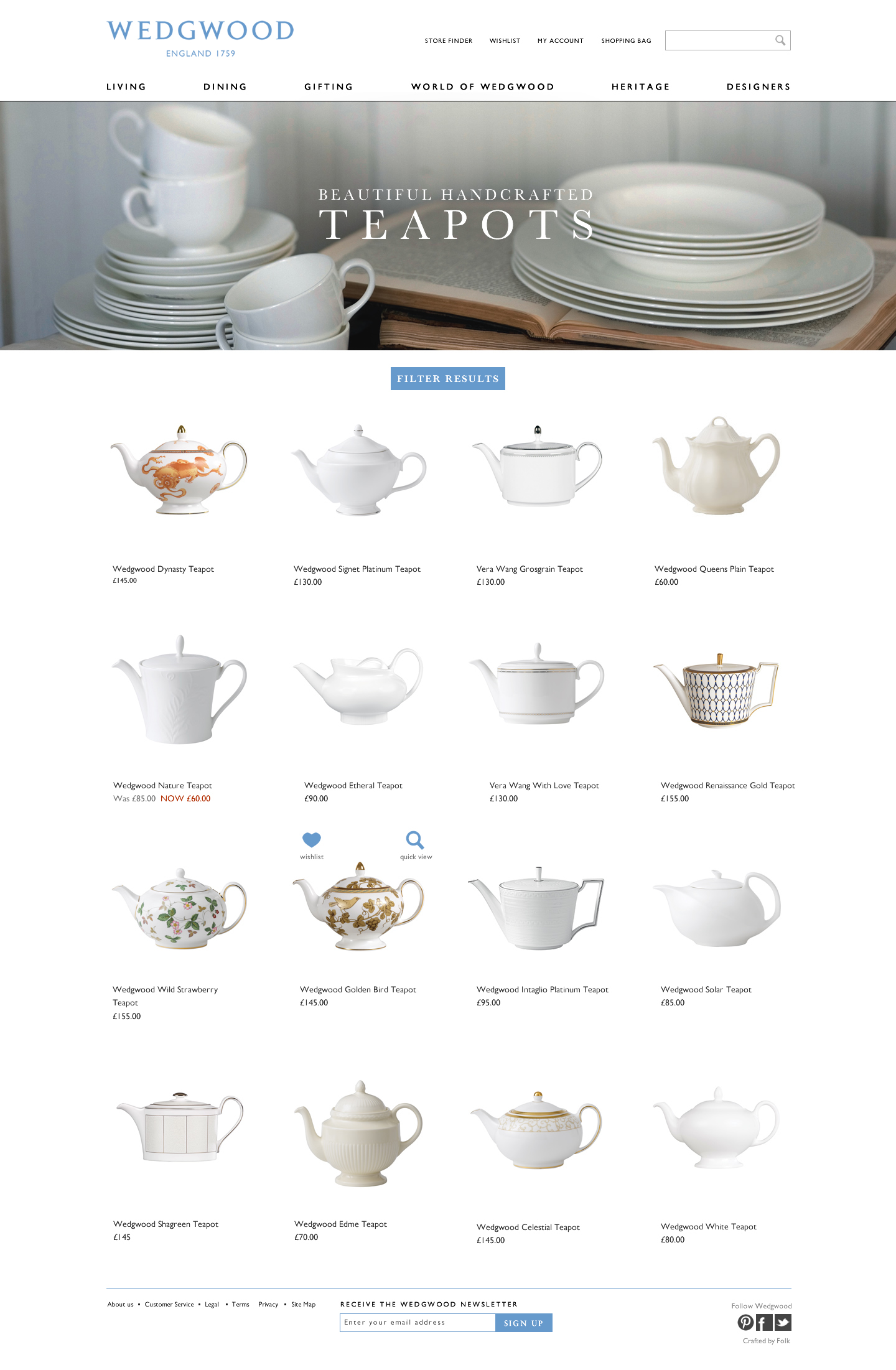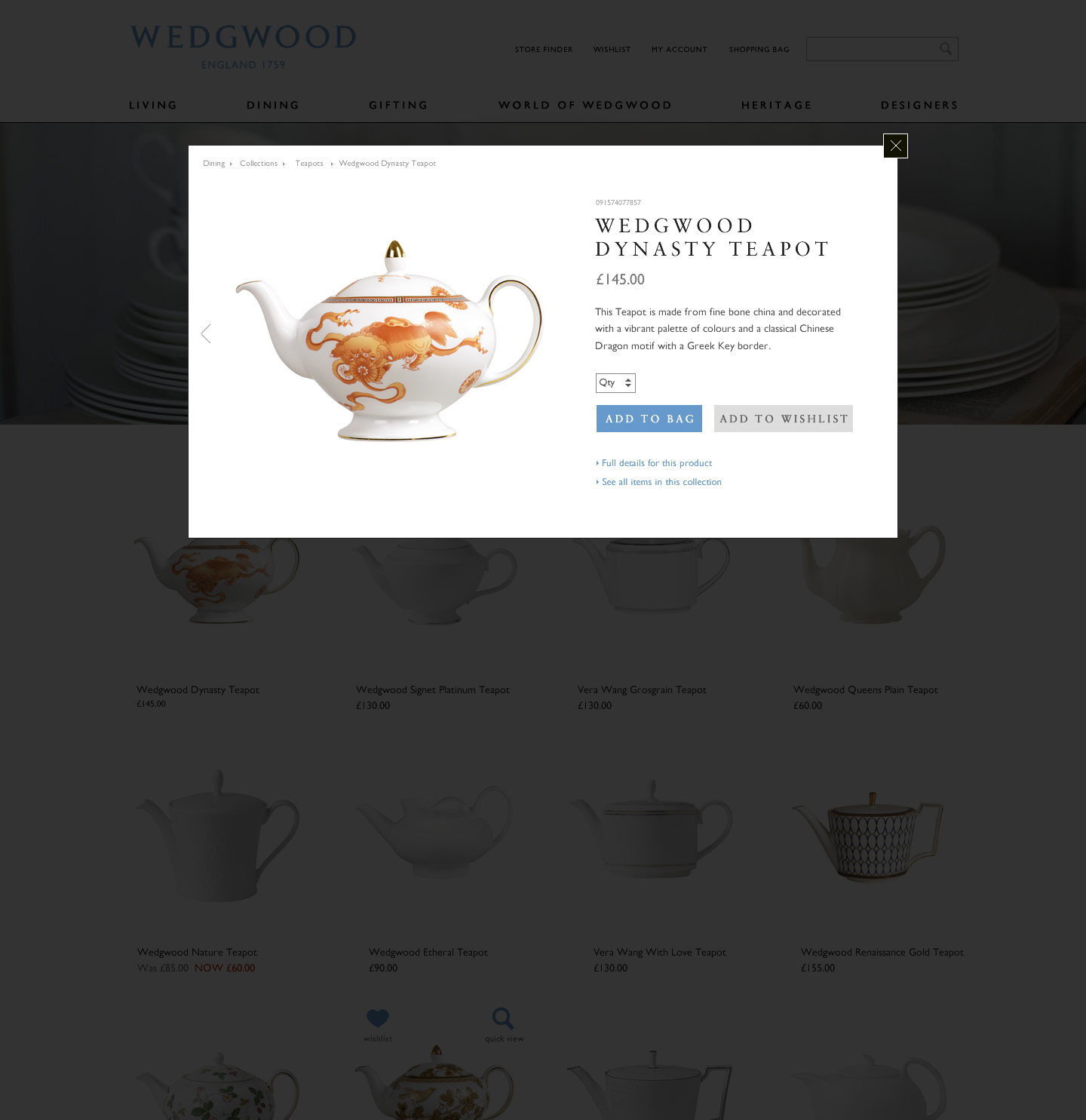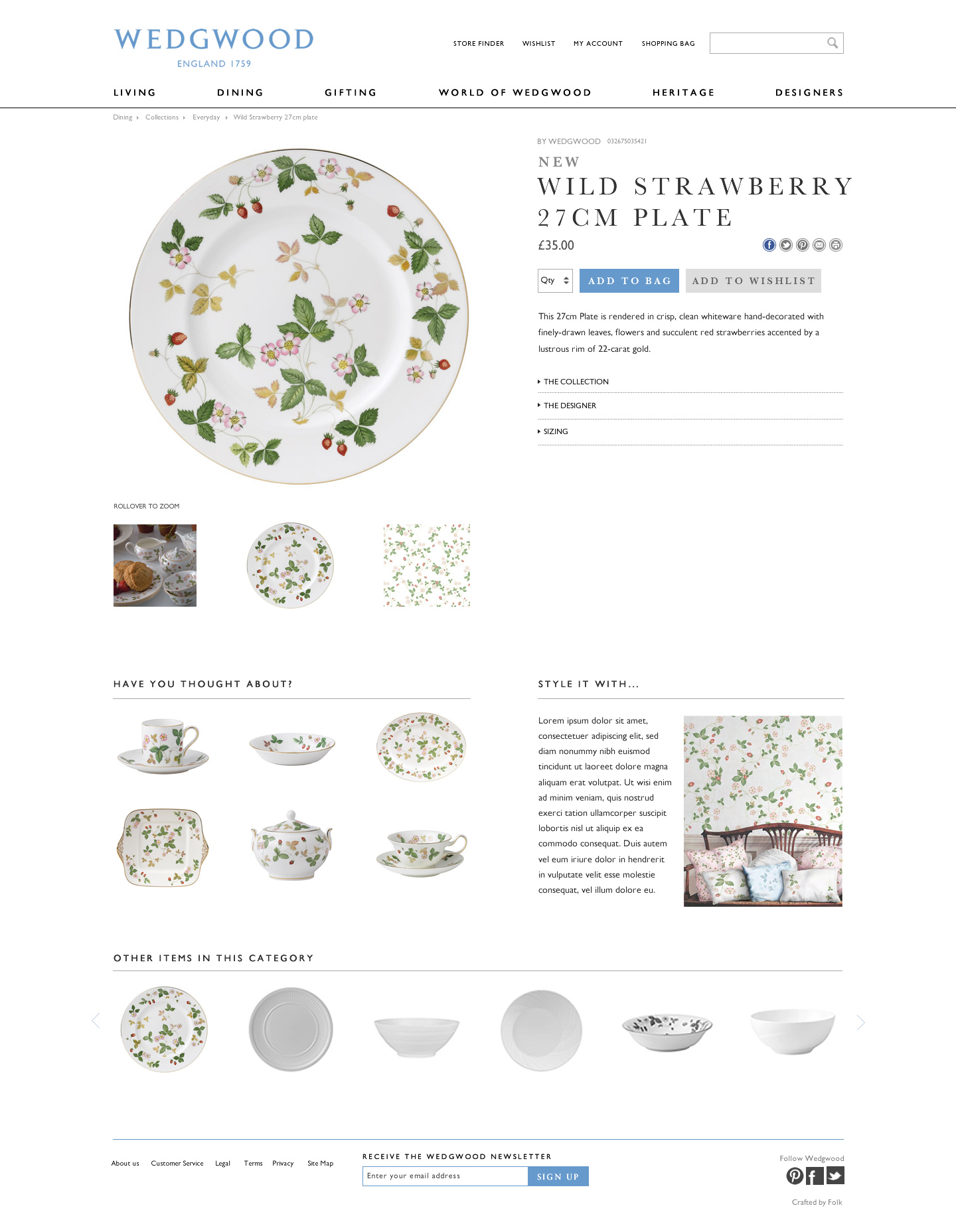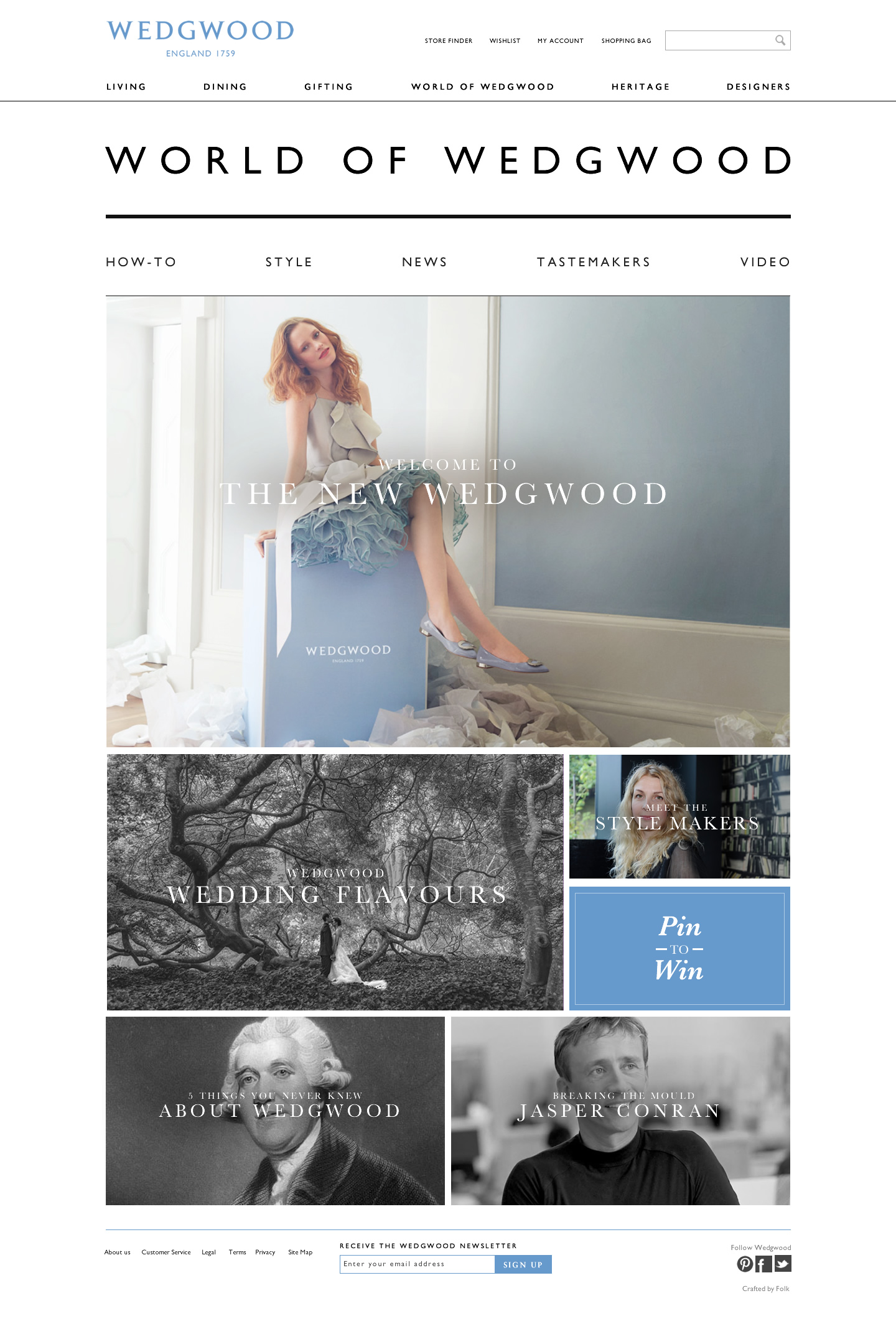 When one (used to) think of Wedgwood the word "Grandma" would miraculously always come up in the sentence. It was for precisely this reason that Wedgwood approached us; to be part of the rebranding and modernisation of the brand.
Gone were the staid photographs of teapots on lifeless grey backgrounds, replaced with enigmatic, elegant images of women indulging in the great British past-time: tea.
The approach asked "what if Wedgwood were to look and behave like a fashion brand?". The results were remarkable, with new collections and collaborations with artists coming on regularly keeping the original creativity of Josiah Wedgwood alive.